Biography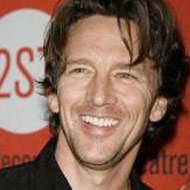 Andrew McCarthy is a director, an award winning travel writer, and—of course—an actor. He made his professional début at 19 in Class, and has appeared in dozens of films, including such iconic movies as Pretty in Pink, St. Elmo's Fire, Less Then Zero, and cult favorites Weekend At Bernie's and Mannequin. He chronicles these films and his time as a member of the Brat Pack in his upcoming memoir BRAT: An '80s Story (order here), to be published by Grand Central in May of 2021.
Andrew has directed nearly a hundred hours of television, including some of today's biggest hits, including The Blacklist, Grace and Frankie, New Amsterdam, Orange is the New Black, and many others.
For a dozen years Andrew served as an editor-at-large with National Geographic Traveler magazine. He has written for The New York Times, The Wall Street Journal, The Los Angeles Times, The Atlantic, Time, Travel+Leisure, Town & Country, Men's Journal, Bon Appetit, and many others. He has been named Travel Journalist of the Year by The Society of American Travel Writers, as well as serving as guest editor of the prestigious BEST AMERICAN TRAVEL WRITING anthology.
Andrew is the author of a travel memoir, THE LONGEST WAY HOME and a Young Adult novel JUST FLY AWAY — both New York Times bestsellers.
He lives in New York.